Slide 1
Skills for the 21st Century
Key technology and future skills
Courses that will turbo charge your careers
Slide 2
Thousands of blended learning courses
with industry certification
21st-century skills
Skills from Edunet Foundation will turbocharge your career and make you globally competitive.
Start Now!
Learn at your own pace
Cannot spend 6-8 hours a day? No problem: all our online programs are self-paced.
Start Now!
Learn from the experts
Programs are delivered by our top-notch, highly trained and industry experienced instructors.
Start Now!
Future Skills for everyone
Our Programs
Future Skills for Everyone
Hear from past participants
Know the first-hand experiences of students as well as faculty members that have participated in our programs over the years.
TESTIMONIALS
Our enrollees love us
During this lockdown, I have attended SkillsBuild online classes and taken tests relating to what I have been learning. IBM Skillsbuild is a good platform for me since I get certificates for the courses I take as well. I would like to thank Edunet Foundation and IBM Skillsbuild for this wonderful opportunity.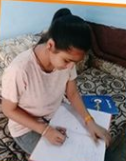 I learned a lot from IBM SkillsBuild, including cloud computing, cybersecurity, and DevOps. I also learned various nontechnical things, like soft skills, personal improvement, and resume making. I think that IBM Skill Build is a wonderful platform if you want to learn something. Thank you to the IBM SkillsBuild team and Edunet Foundation.

Aanchal Shrivatsav
NSTI Mumbai
As we know the world is suffering from the COVID-19 pandemic. Due to the lockdown enforced because of this pandemic, we are unable to go to the institute. However, Edunet Foundation has provided very helpful online classes. All you have to do is go online and listen to these classes while sitting at home. Thanks to Edunet Foundation for these online classes.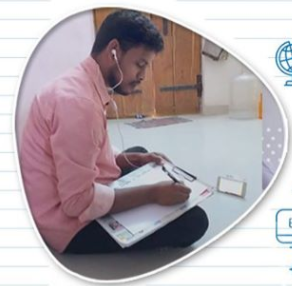 Ganesh Ruvulolla
NSTI Calicut
TechSaksham Student Kanika Joshi's Testimonial
Skills Accelerator Program
Skills Accelerator Program
Skills Accelerator Program
Skills Accelerator Program
News and Blogs
Latest Publications
Read on for the latest thinking about 21st-century skills and our experiences
The TechSaksham initiative will skill over 62000 young women in areas of artificial intelligence, cloud computing, web design, and digital marketing. About 1000 skilled women will be supported with jobs, internships, and micro-entrepreneurship opportunities by the end of the first year.
New Delhi – Edunet Foundation, an Indian NGO,  has been granted Special Consultative Status by the United Nations, Economic and Social Council (ECOSOC). This was based on the recommendation of the Committee on Non-Governmental Organizations that evaluated 637 applications from NGOs around the world and selected 66, including Edunet Foundation, based on their merits.
The Future Skills Newsletter
Subscribe today
Our periodic newsletter offers updates about our programs, courses, and outcomes. Subscribe today to stay in touch. We promise not to share your data with any other entity.